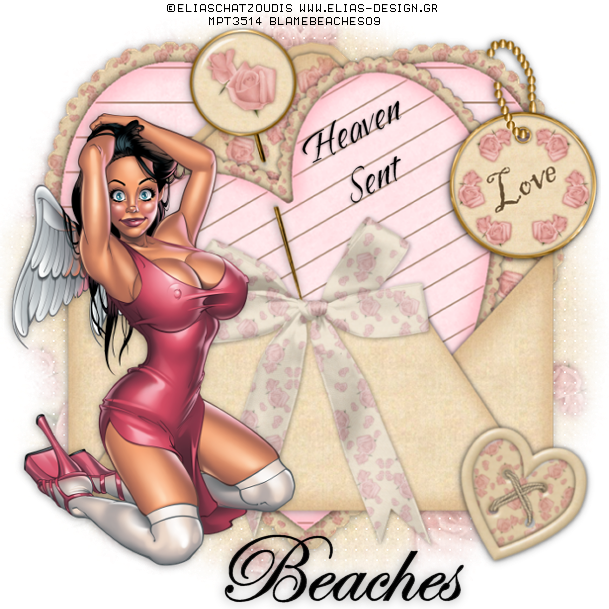 Hello peeps!
I threw this together this morning.
It was fun and easy...soooo
I thought I would share!
Have a good weekend!
Click on tag to get full view.
I am using the beautuful artwork of Elias Chatzoudis.
You must purchase a license to use this art,
you may do so at MPT

1 tube of choice & Font of choice.
I used Edwardian Script for my name
and Tamara Script for the words.
Mask of choice.

FTU Roses Kit Found @ Scraps By Pousine

HERE
Thank you for sharing your wonderful
talent with the psp and scrapping community.
Please when downloading leave a little bit
of love and a thank you, it only takes
a sec while waiting for the upload
in 4shared to say thank you!
♥

Easy Peasy Tut...Let's do It!!

Open your supplies in PSP.
Open a new canvas 700x700,
you may resize/crop later. Floodfill white.
Add a new raster layer. Selections,
select all. Copy and paste a paper of
choice from the kit into selection.
Select none. Apply a round mask, and
on your layers pallette merge mask group.
Now resize and add the heart shaped
mat as a new layer & dropshadow.
Next resize and add the envelope as
a new layer, dropshadow. Make sure its
a little bit smaller than the heart.
Resize and add the Love tag, placing
it to the top right of your tag, erase
a little so it looks like its going through
the heart. Dropshadow. Now resize
any other elements you wish to
decorate your tag, and add them as
new layers. I used the stickpin, and a
bow, and button. Dropshadow those.
Add your tube of choice and dropshadow.
See mine above or make it your own!
As always mine is just a guide.
Arange all layers to your liking.
Now X out the bottom layer and your mask layer.
Merge visable the remaining layers.
Un X the hidden layers. Position all layers nicely.
Image Resize 80-90% Bicubic resample all layers checked.

Hint: You can X out the bottom white
layer before saving to have a transparent bkg for forums..

Add your Artist © and your Name and WooT!! You Are Done!
Hope you enjoyed my tutorial & thanks for trying it! :)
Until next time!
♥
Written by Beaches January 10th. 2009
Any resemblance to another tutorial is purely coincidental.