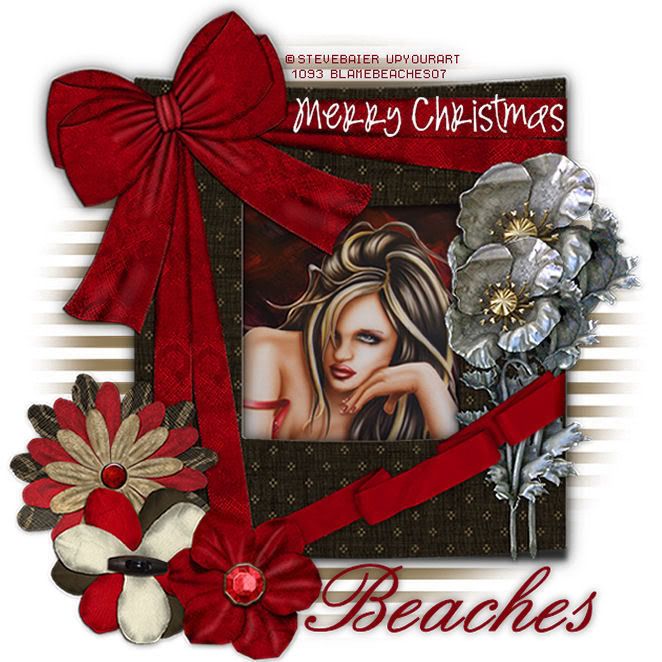 I am using the beautiful work of Steve Baier.
You can get it from UYA
Here
.
Do not use the same tube unless
you have purchased the license to do so.
Scraps By Lisa @ Sophisticated Scraps. Thank You!
Supplies Needed
HERE
This is a Very Quick & Easy Peasy Tutorial.
Open your supplies and minimize for now.
Open a new canvas 700x700, you may resize later.
Floodfill white.Add a new raster layer colorize
to match your tube or kit supplies.Go to layers,
mask from image, and apply mask ,
invert data selected.In your layers pallette,
on the mask layer, right click and merge group.
Copy & Paste your frame of choice, I included two!
Resize to liking, and with your magic wand click inside frame.
Selections>Modify>Expand 10. Paste
Tube or Image of choice. Selections, invert,
and delete on your keyboard. Selections none.
Drag your tube or image below the frame layer.
I included a paper if you want to place it behind your tube,
if you use only a tube. I used the image for mine.
Copy & Paste the Silver Flower, Image mirror,
place to the right of the frame.
Duplicate and resize by 80%. Place to your liking.
See mine for example. Use your freehand
selection tool and on the folded ribbons chose one,
copy & paste it above the silver flowers.
Rotate to your liking with the deform tool.
I used the rectangle selection tool to remove the bits hanging over.
Add the flowers to the bottom left hand side,
Resizing each one to your liking. It's really up to you.
Go to Image, resize all layers Bicubic Resample
I added Merry Christmas to the top of the ribbon
It's up to you what you want your tag to say.

Add Artist © and your Name, Font I used for my name is called English.
I hope you enjoyed my Tutorial!Enjoy your New Tag & Happy Holidays!

Written by Beaches December 19th 2007
Any resemblance to another tutorial is purely coincidental.